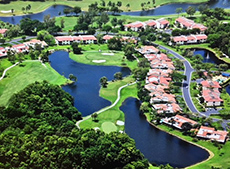 Limited
Membership Offer
Click Here
Equity, Full Non-Proprietary or Seasonal memberships. You have options to suit your needs.
Boca Lago Country Club
Building a New Tomorrow...We welcome you to be part of it!
Full or Seasonal Memberships. You have options to suit your needs.
The Members and staff invite you to experience our relaxed private club lifestyle and pristine facilities at an affordable cost. We have a magnificent 27-hole championship golf course, a 20-court tennis complex, wonderful cuisine, and a beautiful clubhouse with all the amenities sought from a private club. If you're a golfer, tennis player, or looking for a robust social network, Boca Lago offers the best private country club membership value in South Florida. Our staff is committed to providing the members and guests the finest service and memorable experiences every day.