---
Please join us this year for my Son's, Ryan Ashford Memorial Golf Tournament on February 27!
Help make this year's Memorial Tournament the biggest and the best ever at BLG&CC!!!
All the money raised will help us make Ryan's House of Hope a reality!!
Click the link below to sign up to play or for sponsor opportunities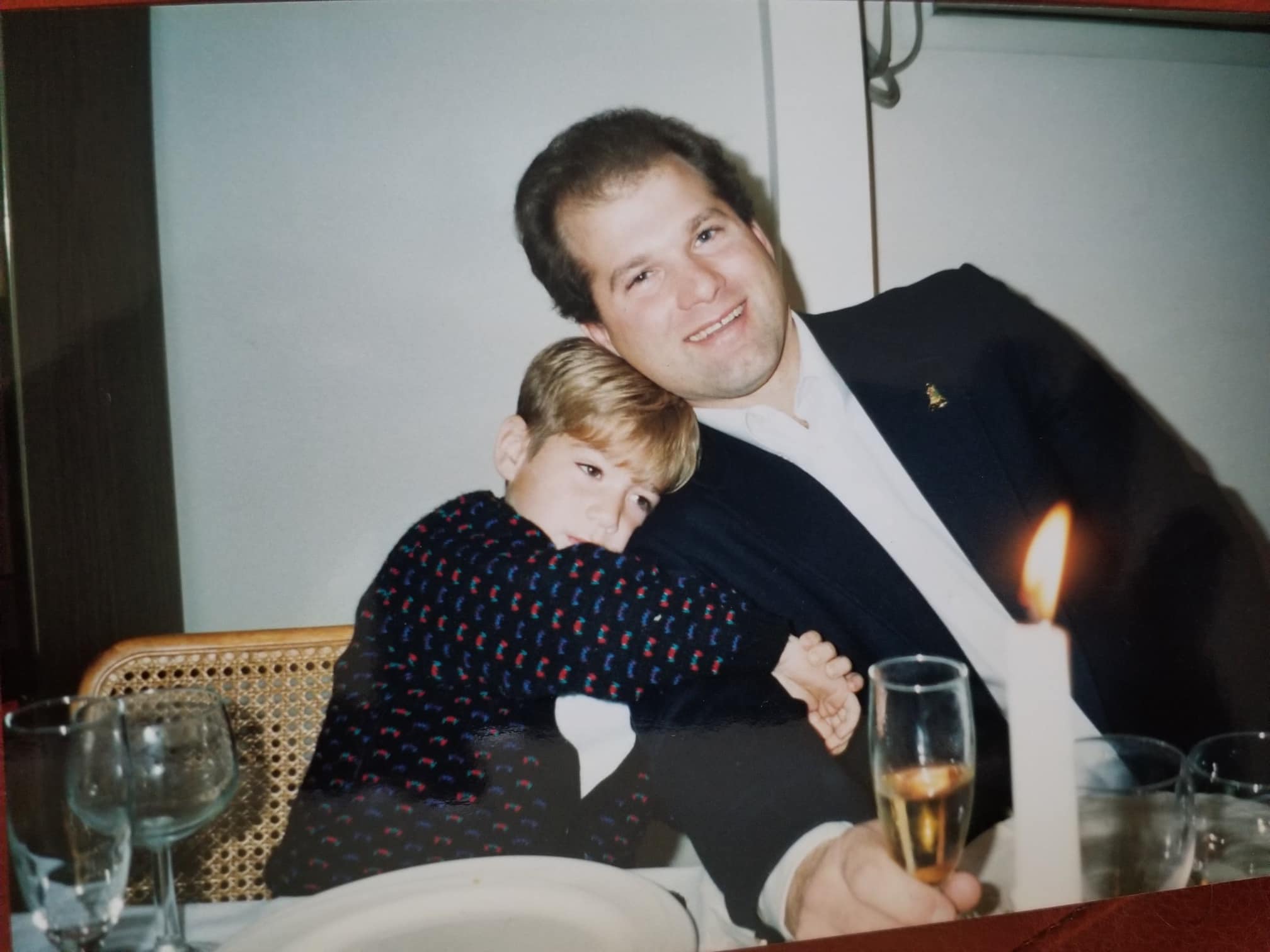 ---
Congratulations to Gilberto Arcia on his Hole-in-One on 4 East from 105-Yards!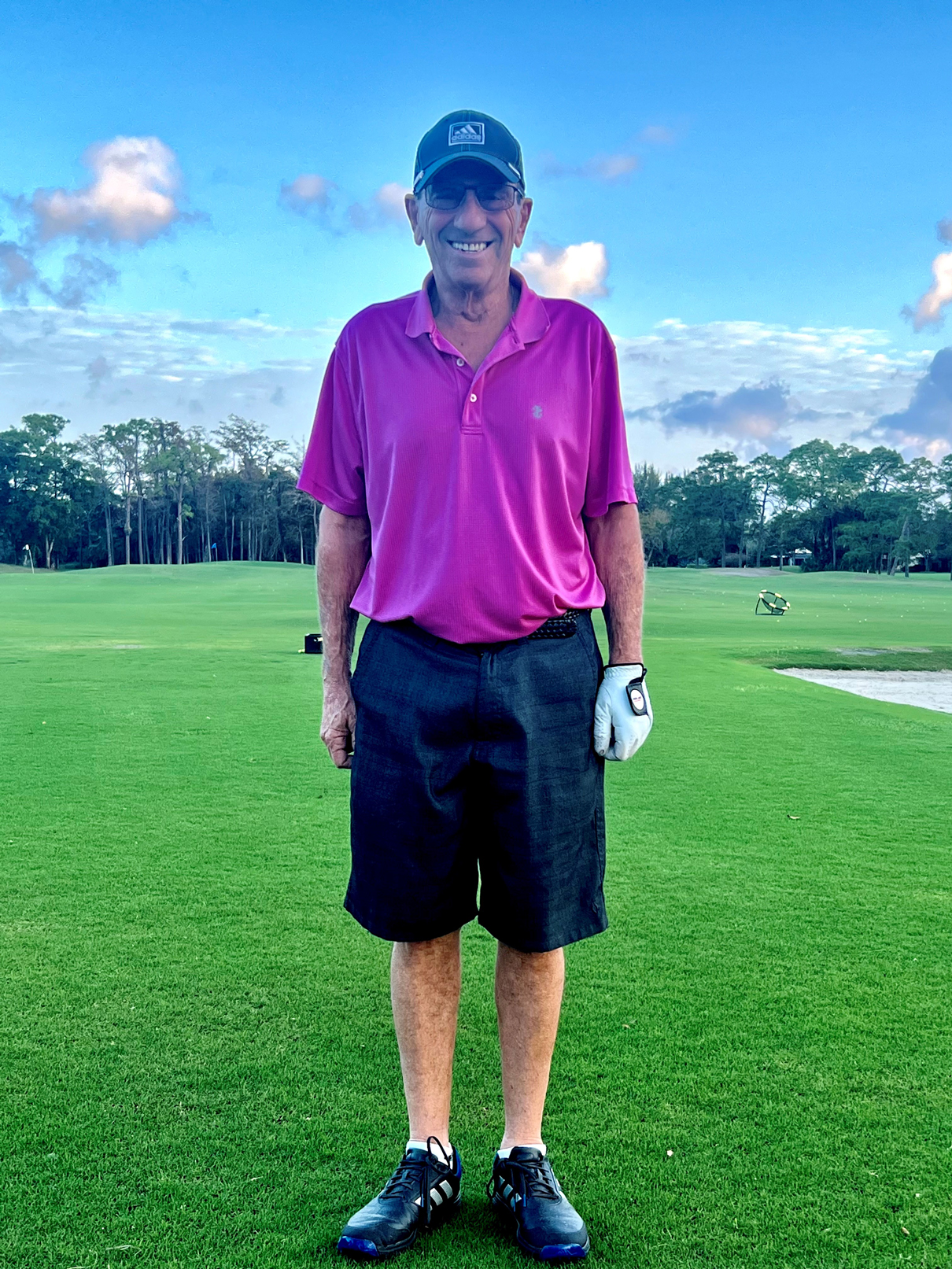 And congratulations to Mike Latham on his Hole-in-One on 8 South from 133-Yards!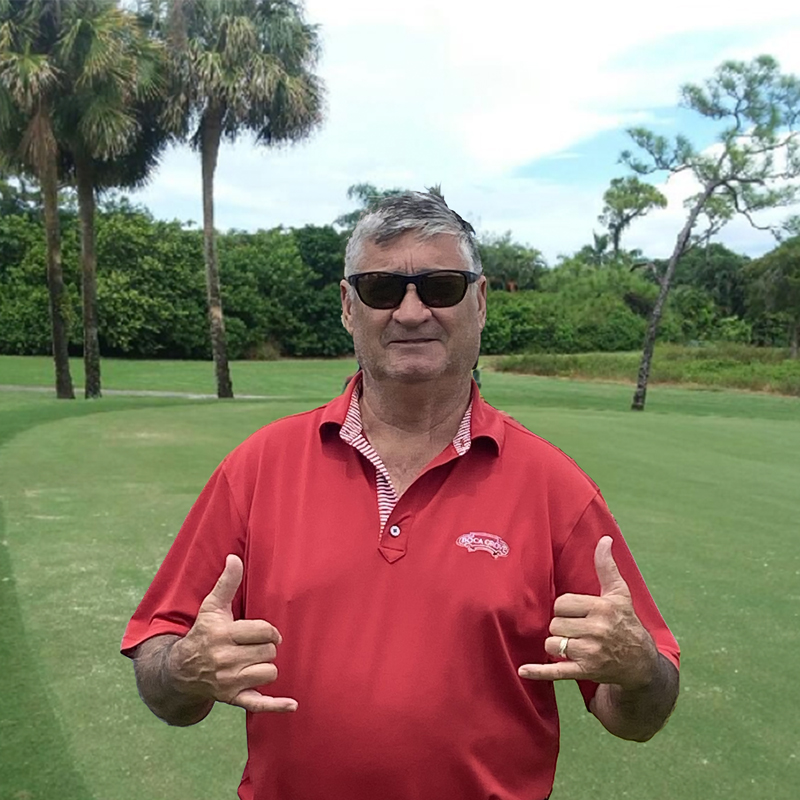 ---
In this week's LGA Groundhog Day Tournament, we had 51 ladies play! The winning team was Abby Meyers, Rebecca Schiff, Kama George, and Nancy Satler. The second-place team was Sheila Rubin, Alyson, Telsey, Joanne Cusick, and Evelyn Takacs. The third-place team was Anne Delmonte, Deb Boltz, Christa Dries, and Emily Moran!
It's so great to see so many new women participating in the LGA!! On Tuesday, February 21, we will be holding the Sadie Hawkins Tournament. It will be an 8:30 AM shotgun start. All the LGA Ladies are welcome to play and pick a male to be their partner. It cannot be your husband or significant other, so we will have a list to sign up for those men looking to play. It's a fun event and you will be able to have lunch on your lady partner!!
---
CLOSEST TO THE PIN

-
Come out and try your luck at the Dogleg Lounge "Closest to the Pin" Contest in the Trackman Simulator! Winner takes all!
$10 for three shots at getting the closest. Play as much as you want!
---
LGA LADIES - Chef Steve has implemented a New Lunch Buffet for you featuring items such as Cottage Cheese and Fruit, Garden Salad with Veggies, Grilled Chicken and Salmon with Rice Pilaf, and more for $18.95**.
There will also be Grilled Cheese your way with Fruit available for $12, as well as an Omelet your way with Toast and Fruit for $15!
THE ALL DAY MENU WILL NOT BE AVAILABLE.
---
FAIRWAY UPDATE FROM DIRECTOR OF GROUNDS AND GREENS, RON BAKER -
Six more weeks of winter according to Punxsutawney Phil, but I think I'm okay with that.
The warmer nights have been helpful for turf growth lately. It is growing a little better than expected this time of year and things are progressing well. Many of the bare areas on fairways have become smaller, but it just makes me more impatient to get to the hot and humid weather we really need to get the turf jumping out of the ground.
Most of the fertilizer we use is either controlled release or a sulfate form. The controlled release is polymer coated which needs a combination of heat and moisture to break open the shell and let the nitrogen out slowly. The sulfate form breaks down quickly and is usable right away, but is a positively charged ion that binds to the soil, which is for the most part negatively charged. So, what is not taken up will stay in the soil and is ready to work as soon as the soil is warm enough to break it down. This is called nitrification. This will only happen when the soil is above 55 degrees Fahrenheit and the warmer the soil, the faster this happens. Fortunately, this happens all year in this region but much slower in the winter.
The greens are still doing well and even though the weather has warmed up we have a good handle on the growth regulation. It takes some time to dial in the correct amount to keep growth slow, but consistent with good color. Growth regulation is the key to green speed and consistency.
Thanks, and have a great week!
---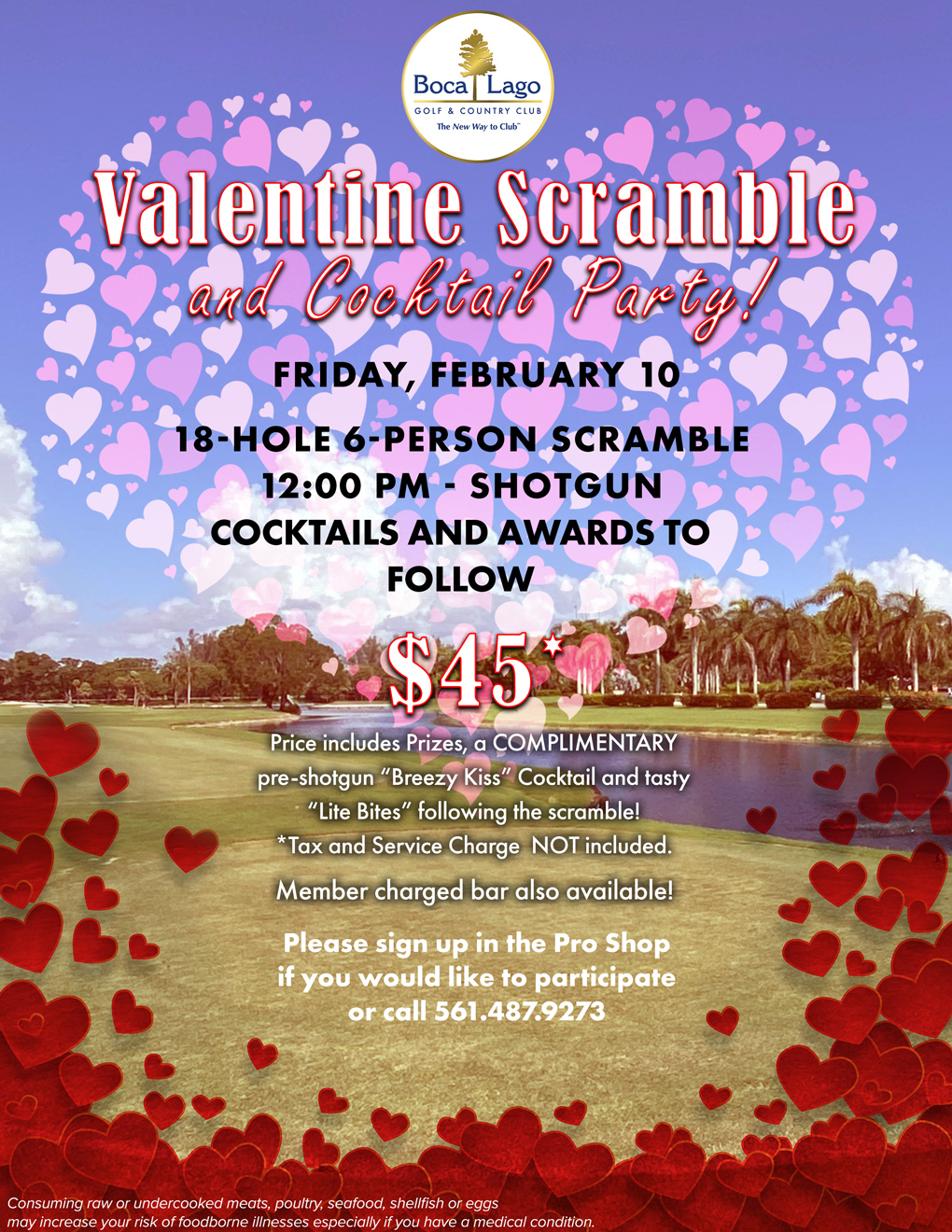 SADIE HAWKINS DAY - FEBRUARY 21 - 8:30 AM Shotgun - Ladies! Pick your male golf partners!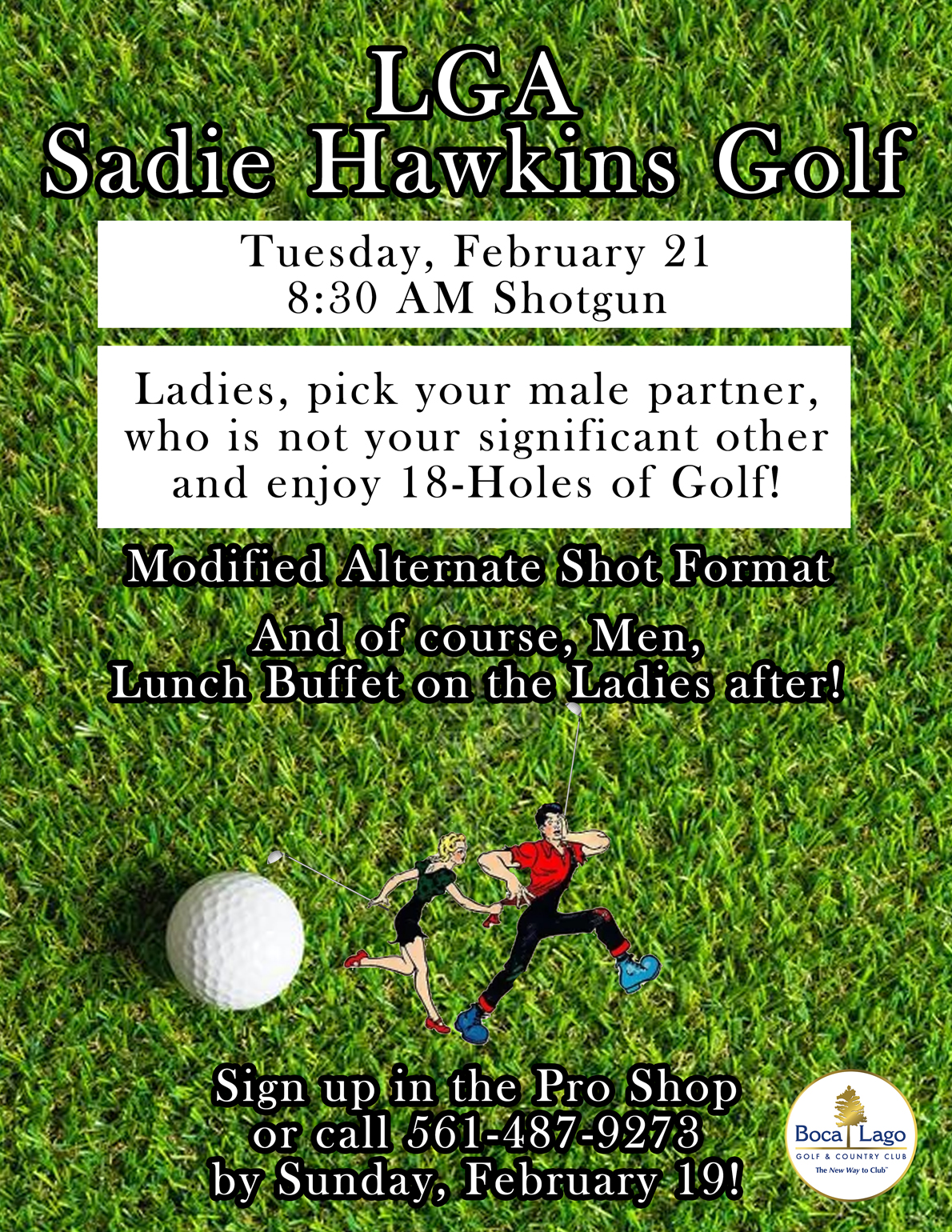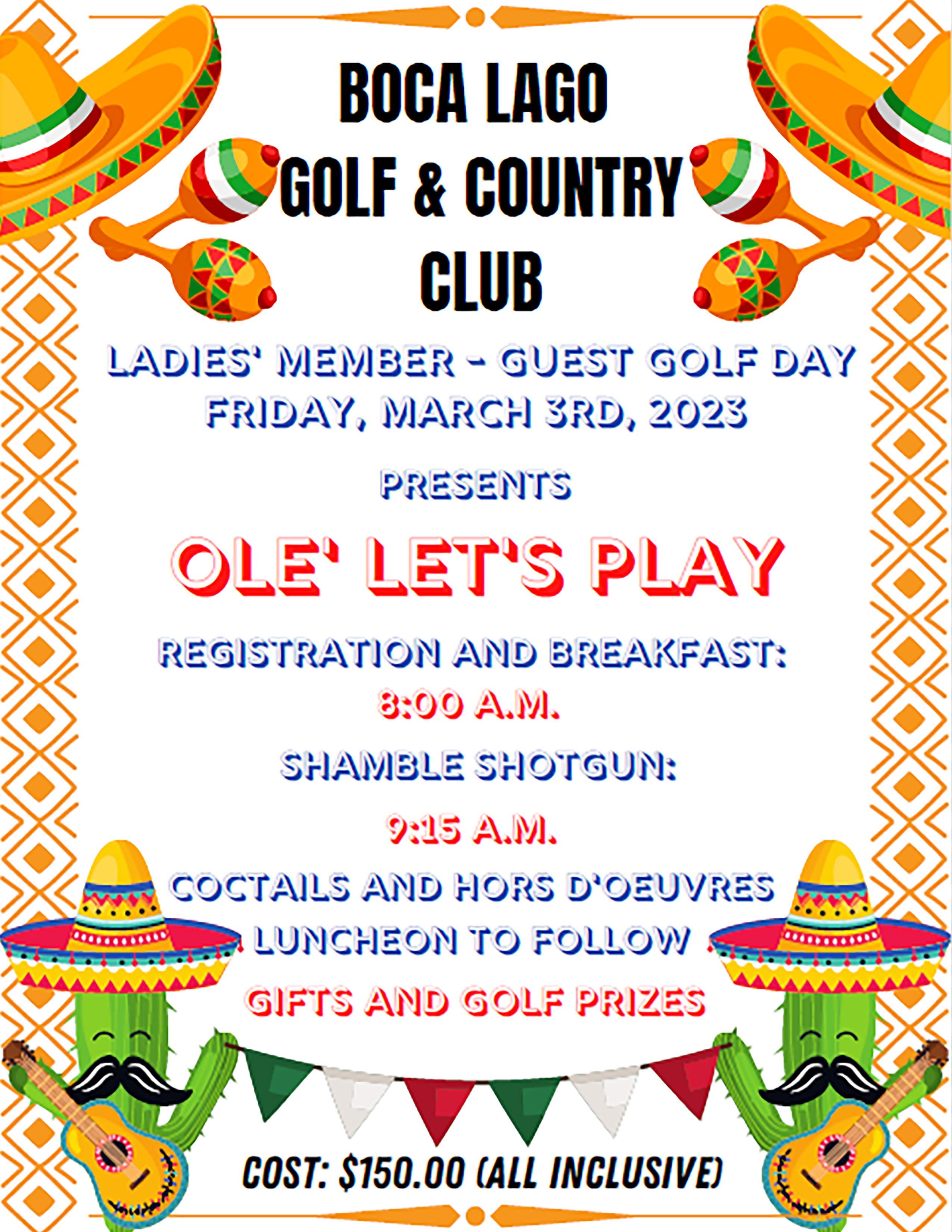 FOOTBALL - The DLL will be open Sunday to watch games. If you would like to order from the DLL, please call the Poolbar at 561.452.5000 ext. 251.
With the increase in membership and less availability of morning tee times, twosomes will no longer be permitted to play any earlier than 10:30. Please make arrangements to sign up for times with a foursome or you will be paired up by our Golf Staff. Another adjustment that will be implemented is that if a group does not show for their tee time and fails to call the Golf Shop prior to their tee time, they will lose the right to make another morning tee time. Memberships are the goal for the future at BLG&CC and as we continue to get closer to our full capacity, there will need to be adjustments in our policies to assure the best golf experience for our membership.
Thank for your cooperation.
Billy Ashford
TRACKMAN SIMULATOR - Our new TrackMan simulator is up and running! Call the Pro Shop to book a time at 561.487.9273. We will have staff on board Tuesday through Sunday 9 am - 5 pm. The amount of information that you receive in your practice session is so valuable. You can also choose from 180 golf courses around the world. Please read the attached flyer for pricing.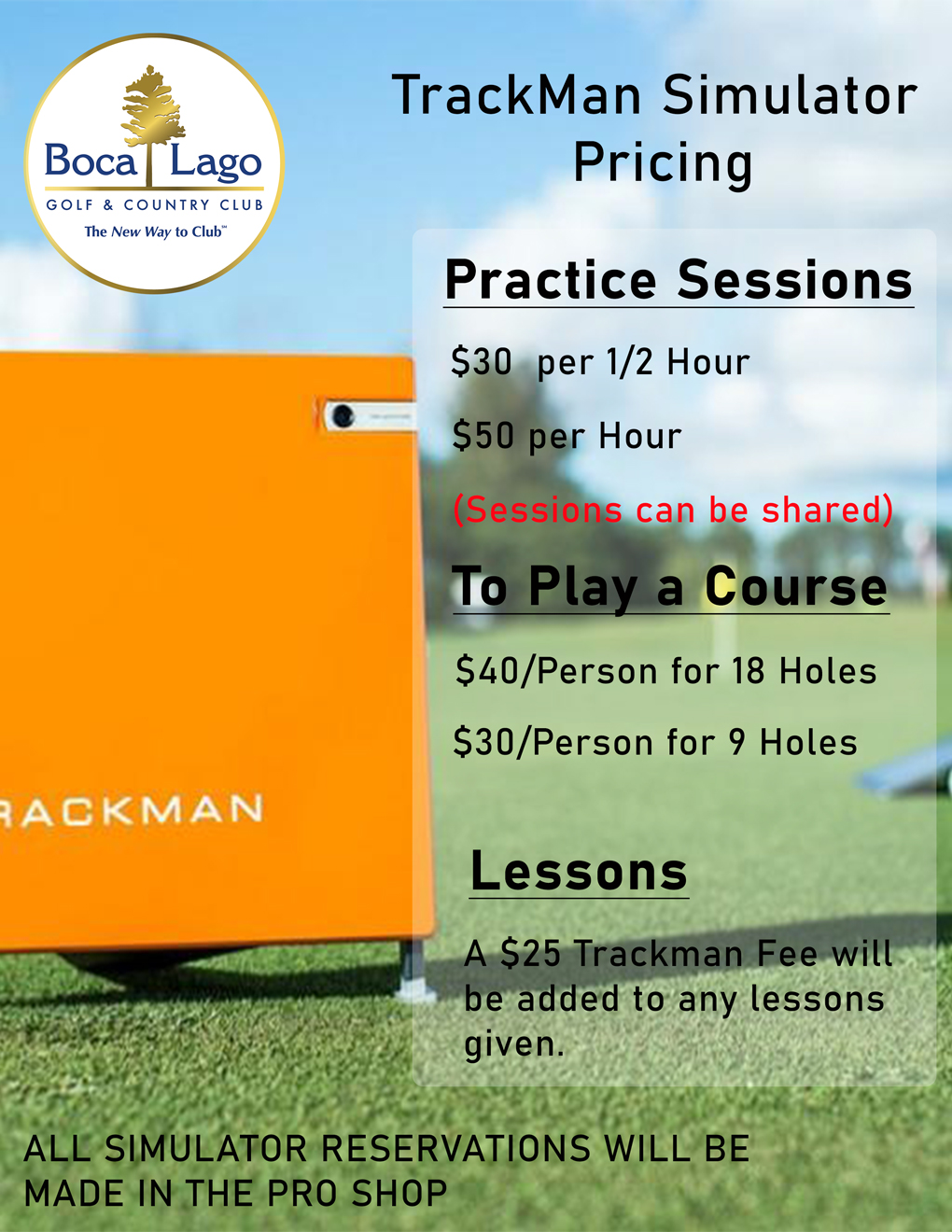 PRO SHOP SALE - Visit the Pro Shop. Some great items are on sale! (See flyer)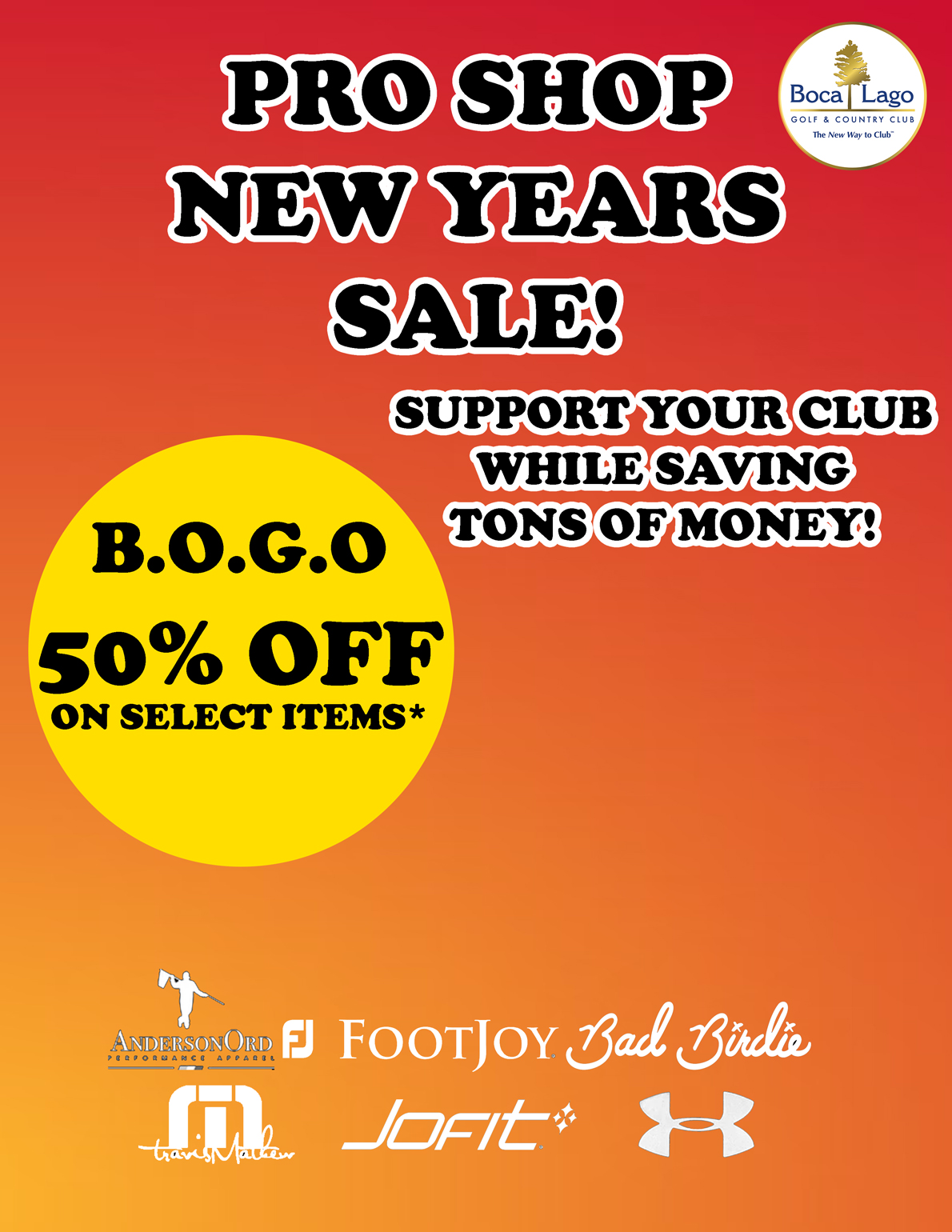 All Golf Members:
The range maintenance hours will be as follows:
The Range will be open 7:30 am on Thursdays.

The closing of the Range will be 6:30 pm on Sundays.
Our need to cut and maintain our Range is very important and due to the sound ordinance, we are forced to follow the 7:00 am start of the mowers. Hence, no one will be permitted to hit balls on the Range until 7:30 am. Range balls will not be on the Range or practice areas until 7:30 am on Thursdays. Please respect our policy and as always, treat our BLG&CC Staff with the utmost respect that they deserve for making sure rules are followed.
2022-2023 LGA
Hi to all Women Golfers,
The LGA is eagerly awaiting the return of our Tuesday Shotguns at 8:30 AM.
We encourage all of our members and our newest women golf members to join our fun-filled and friendly golf league. We succeeded in having an amazing 21-22 Season and look forward to your participation in the upcoming LGA Season. The new season will commence on October 11, 2022 with the Columbus Day 1492 Tournament.
We will once again be holding our third annual very special afternoon shotgun, "Queens of the Greens". Great drinks and terrific meal following the event. This event will be free to those that join the LGA.
Ringer, Birdie, and Iron-Women Awards will be announced at the event being held on April 18, 2023.
The seasonal fee of $120 will be charged to your account in order to participate in the LGA. The fee covers prize money for the year and the 9 hole golf and dinner event.
The tournament schedule is enclosed as well as the application, which should be returned to the Pro Shop.
On behalf of the Ladies' Golf Committee and the entire golf staff… Welcome!!!
Marcia Gordon, Chairwoman.
2022-2023 LADIES' 18 HOLES GOLF ASSOCIATION APPLICATION
NAME: .
EMAIL ADDRESS: .
PREFFERED PHONE #: .
MEMBER#: .
EACH MEMBER WILL HAVE THEIR BOCA LAGO GOLF AND COUNTRY CLUB ACCOUNT BILLED $120
NO REFUNDS WILL BE GIVEN AFTER YOUR FIRST SCHEDULED LGA DATE OF PLAY.
LGA TOURNAMENT SCHEDULE 2022-2023
FEB. 7

N.O.S.E. (I) 1,6,7,8,9,11,16,17,18
FEB. 14

Valentine's Day- Pink Ball Tournament (T) 1 bb of 4some (Wear Pink or Red)
FEB. 21

SADIE HAWKINS ALTERNATE SHOTS
FEB. 28

Color Wars – YELLOW OR BLUE – BOCA LAGO COLORS
MAR. 3

MEMBER/GUEST
MAR. 7

LGA

MAR. 14

SHAMROCK IS A 4 LEAF CLOVER *COUNT ONLY PAR 4S (WEAR GREEN)
MAR. 21

NASSAU – BEST FRONT, BACK, AND OVERALL (I)
MAR. 28

CRIERS (I) Throw out worst 3 holes
Apr. 4

NO TOURNAMENT
APR. 11

MYSTERY EASTER EGG REVEAL
APR. 18

QUEENS OF THE GREENS – AFTERNOON COMPLIMENTRY 9 HOLES AND DINNER
APR. 25

BYE BYE BIRDIES DOUBLE SCRAMBLE
Pro Shop Hours
Tuesday-Sunday 6:30 am-5:30pm
Range Hours
Tuesday 6:30 am-7:30 pm
Wednesday 6:30 am-6:30 pm (Prep for cutting Range)
Thursday-Saturday 6:30 am-7:30 pm
Sunday 6:30 am-6:30 pm (Prep for cutting Range)
---