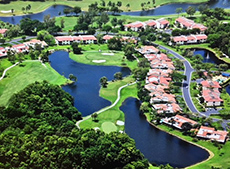 Limited
Membership Offer
Click Here
Boca Lago Country Club is a members-only club that stands out from its competitors as being a non-equity, non-assessment club. We take immense pride in delivering a club experience that takes the time to know each and every one of our members, while striving to ensure that your time at the club is pleasant and well spent! There is no denying that when you're here at Boca Lago, you're family!
The Club has invested over $11 million dollars towards the club renovations in 2019 to enhance our members experience and provide a new and improved Golf Course. There is much in store for members as these improvements don't stop here! Join the Club and experience this unique process and be a part of something bi

As a Boca Lago Country Club Member, you enjoy:

• World Class Golf Practice Facility allowing you to enhance your skills through our Short-Game and Practice Putting Greens
• 20 outdoor Tennis Courts with the addition of the Pro-World Tennis Academy
• Group Fitness Classes featuring Pilates, Tri-Set Yoga, Chair Yoga and Water Aerobics
• Monthly Theme Dinners consisting of: Italian Night, French Night, Breakfast for Dinner, Hawaiian Night, Prime Rib Dinner, Lobster Night, Traditional Night, BBQ's...etc.
• Special Dining Events with Entertainment. Examples of this may include, but not limited to: Tribute Dinners, Gala's, Poolside Cook Out's with DJ's, Dinner Parties...etc.
• Thursday Night Happy Hour
• Women's and Men's Card Room
• The Arts at Boca Lago. This committee is ran by members and organizes club activities including Lectures, Book Club Meetings, Card Parties, Trivia Night's, Bingo Night's...etc.